Mitglied seit

2 April 2011
Beiträge

15.047
Punkte für Reaktionen

65
Punkte

48
Loukoumades
are a dessert of mixed origin, found in Greece, Turkey, Persia, and Egypt. In Greece, they are considered the oldest recorded dessert and can be traced back to the first Olympic Games of 776 B.C., where deep-fried dough balls covered in honey were served to the winners as "honey tokens."
Served warm, loukoumades are traditionally drizzled with honey, cinnamon, and someti
mes sesa
me or walnuts.


The oldest dessert in Greece gets a revamp, and it is simply delicious and decadent.
theculturetrip.com
What is Loukoumades? The classic Greek dessert!
As you can understand Loukoumades is very popular food for Greeks. With this in mind if you are in Athens you must try them. Therefor in Athens you can find them everywhere! You can eat them as a street food walking around with them or even better after your lunch with a cup of Greek Coffee! With almonds, honey syrup, praline, ice cream or any other way you like!
This is a dessert that you will find in variations in Cyprus, Iraq, India, Turkey, Lebanon. Loukoumades have a history from the ancient years. Archestratus the ancient Greek poet, describes a very similar dessert to loukama. A dough ball fried in olive oil. Enkris was the name of the ancient dessert and you can found in Deipnosophists 13 mentions , in various inflected forms, in the Deipnosophists. Some of the places that you can find them in the heart of Athens is Krinos, Lukumades and Ktistakis behind Omonia square. Of course our
food tour has them!
What is Loukoumades? Loukoumades are deep fried round pieces of dough, covered in honey or honey syrup. Learn about the classic Greek Dessert!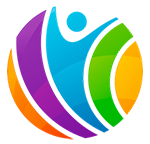 www.privatetour.gr